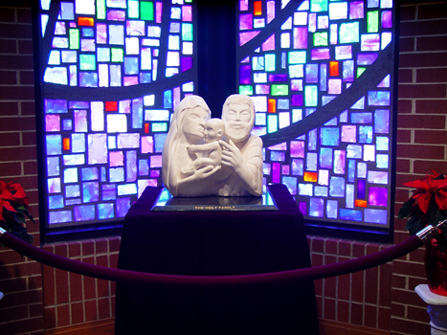 The Holy Family
A 125 pound block of Carrara marble from the same quarry Michealangelo used.
This was my first marble sculpture. It's on display at the
Memorial Drive United Methodist Church in Tulsa, Oklahoma and was a gift
from my parents to the congregation. (scroll down)
Scroll down
The only vein of dark marble occurs just under Mary's right eye
and seems almost like a tear meant to be. It was completely unexpected.
Scroll down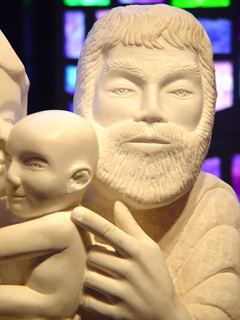 Scroll down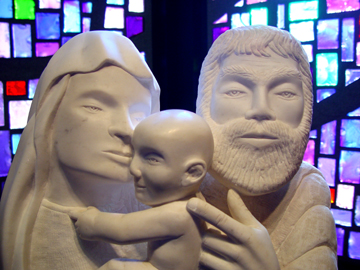 ARTIST RESERVES ALL RIGHTS
WARNING! You may not copy any of the works of art from this website for your personal use or sale.